Ken and Scott specialize in piecing together retirement and wealth management solutions tailored to your unique needs, with a specialization in working with families with special needs. Both Ken and Scott hold both the Certified Financial Planner™ professional and Chartered Special Needs Consultant® (ChSNC®) designations.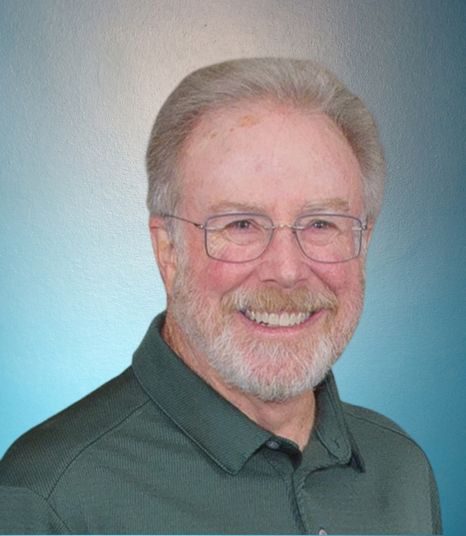 Ken understands that parents of children with special needs often feel overwhelmed with therapy, IEPs, and countless other issues, leaving little time or energy to address financial concerns. That's why Ken specializes in helping families plan for the future, including special needs trusts, life care planning, letters of intent, and how to obtain and preserve government benefits.
Ken knows that "typical" financial planning rules may not apply when it comes to special needs planning, which is why he provides guidance and support to help families navigate the financial puzzle. With Ken's help, parents receive a written long-term comprehensive financial plan that provides a path to follow, ensuring that their child's needs—and the money to pay for them—will continue for the child's lifetime.
In addition to his professional expertise, Ken has personal experience with special needs planning—he has a son with special needs and is a past board chair of Parents Helping Parents (PHP), a non-profit organization that supports families and parents of children with special needs.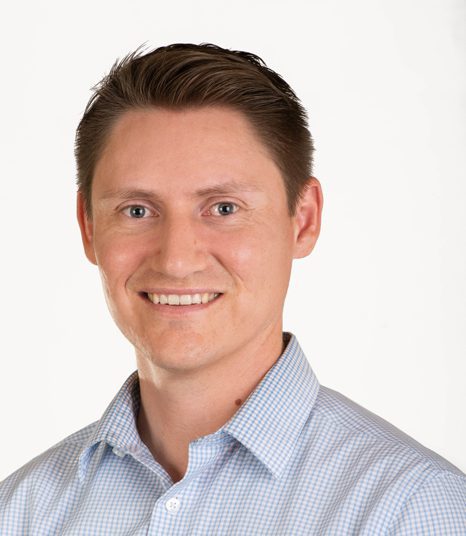 Scott Gill is a seasoned financial advisor with a passion for building long-lasting relationships with his clients. He specializes in providing financial planning services to families with special needs, helping them to achieve their financial goals.
As a member of the Financial Services Institute (FSI), Scott brings a wealth of knowledge and experience to his clients. He has a proven track record of helping families to bring their financial goals to reality and is dedicated to providing personalized service that meets the unique needs of each individual and family he works with.
When he's not working with clients, Scott enjoys indulging in his hobbies, which include golf, billiards, hiking, and following Bay Area sports teams like the Giants, 49ers, and Warriors.
Designations
Our Team's Credentials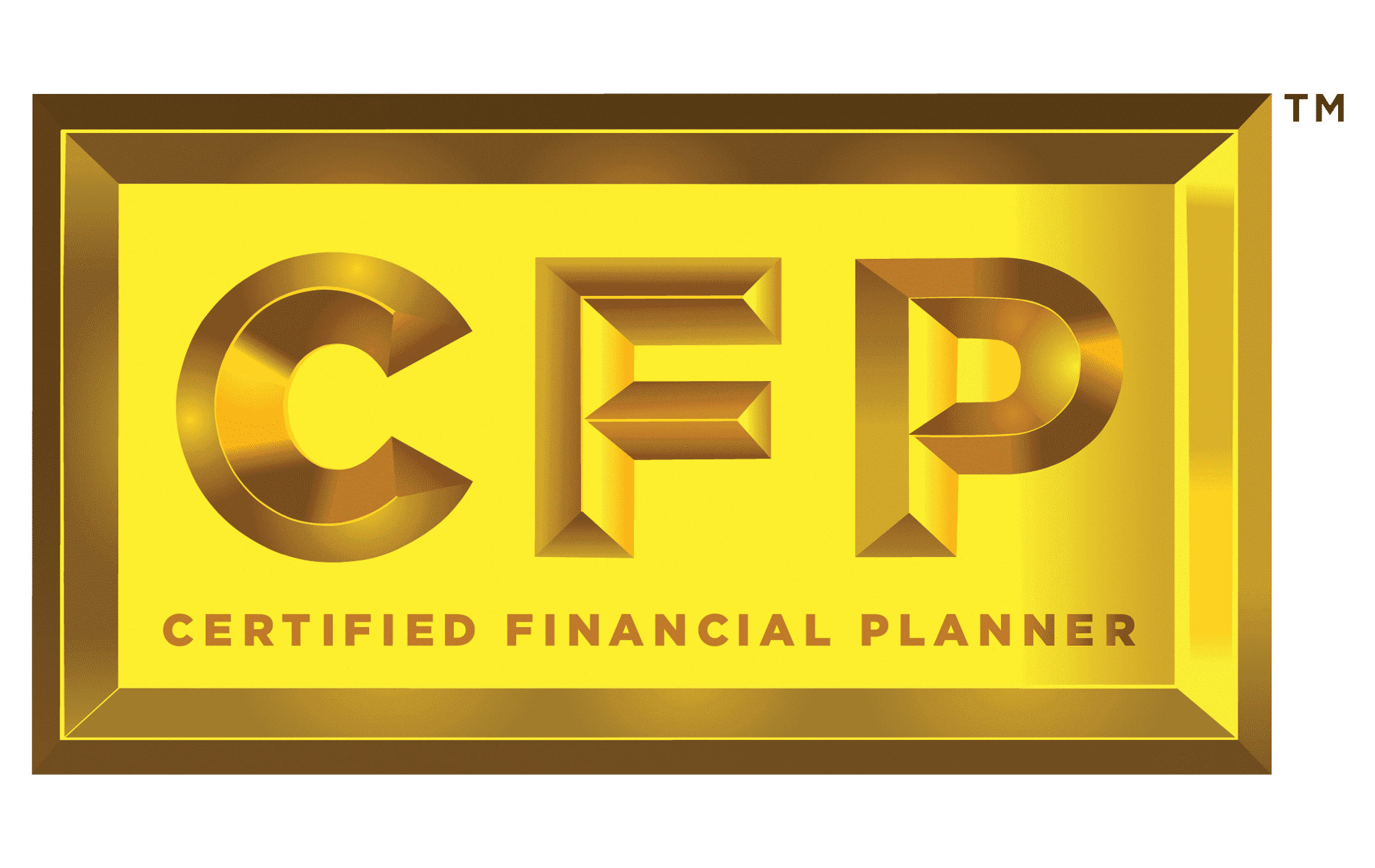 Certified Financial Planner™ (CFP®)
The Certified Financial Planner™ designation is conferred by the Certified Financial Planner Board of Standards, Inc. Candidates must have a bachelor's degree (or higher) from an accredited college or university, three years of full-time personal financial planning experience and complete a course of study in financial planning topics. Candidates may be exempt from the course of study requirements if he or she holds one of the following: CPA, ChFC®, CLU®, CFA, Ph.D. in business or economics, Doctor of Business Administration, or attorney's license. All candidates must successfully complete the CFP Certification Examination. CFP® professionals are subject to the CFP Board's ethical standards.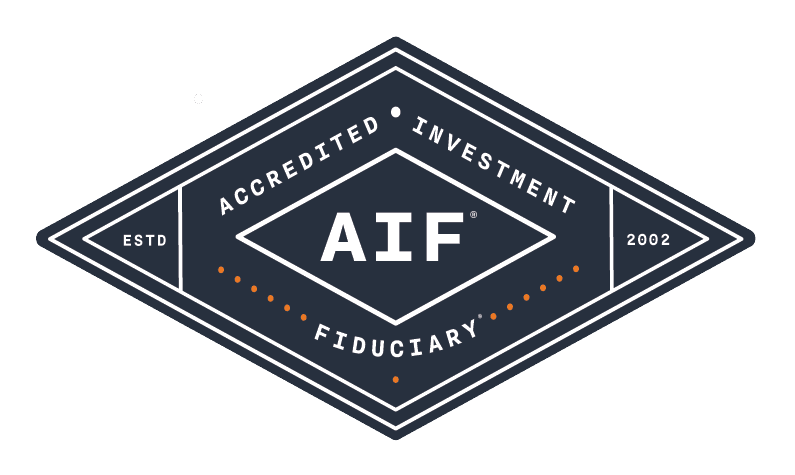 Accredited Investment Fiduciary® (AIF®)
The Accredited Investment Fiduciary® (AIF®) designation certifies that the recipient has specialized knowledge of fiduciary standards of care and their application to the investment management process. To receive the AIF® designation, the individual must: (1) meet prerequisite criteria based on a combination of education, relevant industry experience, and/or ongoing professional development, (2) complete a training program, (3) successfully pass a comprehensive, closed-book final examination under the supervision of an approved proctor, and (4) agree to abide by the AIF® Designee Code of Ethics. In order to maintain the AIF® designation, the individual must annually attest to following the AIF® Designee Code of Ethics, and accrue and report a minimum of six hours of continuing education. The AIF® designation is administered by the Center for Fiduciary Studies, the standards-setting body of fi360.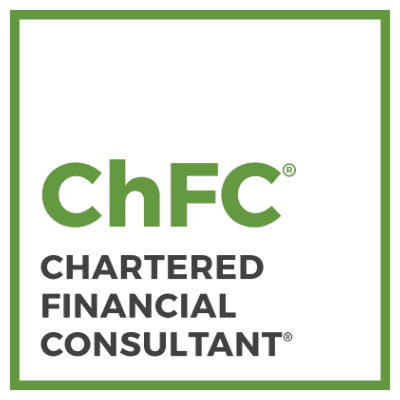 Chartered Financial Consultant® (ChFC®)
The Chartered Financial Consultant® (ChFC®) designation is offered by The American College. A candidate must successfully complete all courses in the program, meet experience requirements and ethics standards, and agree to comply with The American College Code of Ethics and Procedures. Three years of full-time business experience is required and must be within the five years preceding the date of the award. The applicant is required to successfully pass nine courses, seven required courses, and two electives.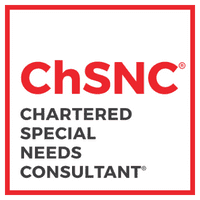 Chartered Special Needs Consultant® (ChSNC®)
The Chartered Special Needs Consultant® (ChSNC®) designation, sponsored by The American College, teaches experienced financial professionals the technical and collaborative skills necessary to help clients make plans for the future of a loved one who has special needs. ChSNC® candidates must complete two self-study courses and one live webinar capstone. Use of the ChSNC® credential requires an extensive financial planning background. All designees using the mark with the public must have also completed either the CLU®, ChFC®, CFP® professional, or PFS credential, or have a master's degree in either financial planning or an equivalent area of study. Designees must adhere to The American College's Code of Ethics and complete 15 hours of continuing education every two years through The American College's PACE recertification program.
Special Needs Planning Group